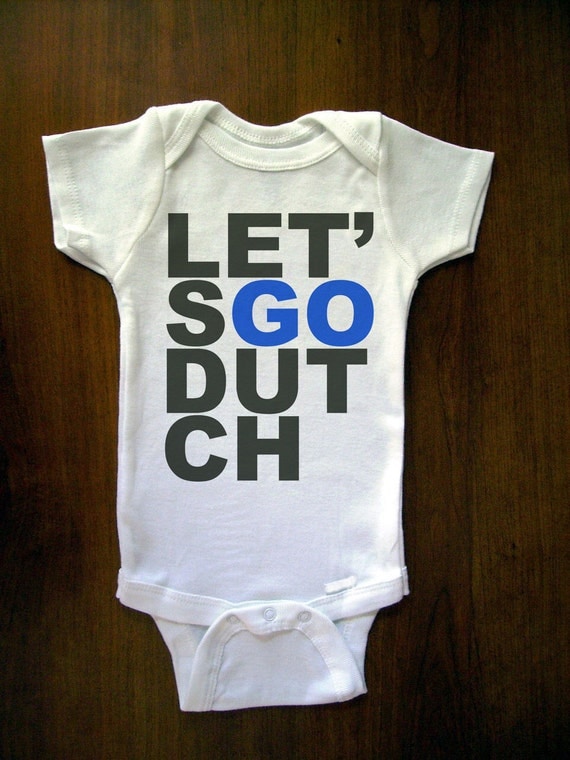 This past Christmas actually the past few Christmas's I have tried getting "that" right gift for everyone and my goal was to get as many items as I could from small family like businesses. On my quest you know the blog world and ETSY came through.
I haven't mentioned this before but I will be an Auntie very soon and I am beyond excited (more to be re veiled on this shortly). So I HAD to buy "that" perfect gift for the unborn baby. I ran across this onesie...
Now it is PERFECT. My brother is 1/2 DUTCH so I couldn't pass it up.
I quickly added it to my cart and ORDERED it fast. It arrived very quickly and the store owners were amazing with time and consideration.
So with my perfect gift I would love to share with you the shop that ensured I had "that" perfect gift as well.
Please read a little about the owners and go and check them out.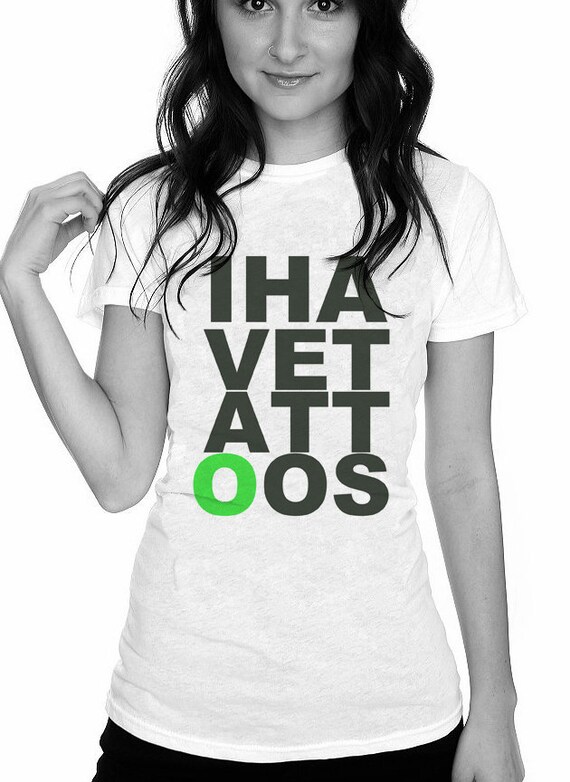 Now what "perfect" gift did I like for myself... NONE other then this beauty....
I HAVE Tattoos! Hello yes I do. If you haven't seen them check out this
post....
I am proud to SPORT this shirt and maybe you will find "that" gift that calls out to you as well.
In the meantime please read about the wonderful journey of how this shop was formed.
In 2008 when Beth was quite pregnant with their eldest daughter, Truly, they would refer to her ever growing belly as "Truly's Sanctuary". Ron had been going to school full-time while slinging coffee to make ends meet. Along with the arrival of Truly Louise, it was becoming a very busy first year of marriage. The 4th of July rolled around, their first major holiday as a family, and because of Ron's busy schedule he was going to miss out on the festivities. When he left for work it was clear he was feeling pretty low. Beth had to think of something not only to cheer him up, but to let him know she was always thinking about him and proud of the sacrifices he was making for their new family. A ridiculous snapshot of Ron wearing a giant fake mustache instantly came to mind and Beth knew what she had to do. Along with a cheap package of fireworks and a couple of beers, she bought the art supplies needed to carry out operation: Cheer Up Daddy. That night Ron was greeted by his 3 month old daughter wearing a onesie with that silly picture of him right on the front. He instantly felt great…it was personal; it made him laugh and feel loved! That night Ron and Beth couldn't stop thinking of the different onesies they wanted to make for Truly, then for their friend's kids. They thought of the dresser full pastel baby clothes adorned with kittens and bunnies and how they'd love to exchange them for eclectic and artsy designs…it didn't take long to realize that they were on to something.
After much research, experimenting with the best material's out there, sketching and designing…TrulySanctuary was born…along with their second daughter Normandy Mae only 13 Months younger than Truly…each item is still handmade by Ron and Beth in their very busy home full of love.
Their line of quirky designs has received attention from parents everywhere-celebrities too! Each idea begins on a simple sketchpad and each graphic is designed with only the hippest kids in mind. TrulySanctuary keeps items unique, so no other kid on the playground will be as cool as yours.
Ron and Beth design for themselves. They're an offbeat family who has escaped the "rat race" just in time. They've stopped driving a car and starting using their feet and bicycles. They've stopped clocking in for someone else. They live simply and embrace community. Their designs reflect their favorite things and priorities, so every time they connect with a customer, they're connecting with someone of like mind.
If you want to know less about T-Shirts and more about the unconventional family behind them, find TrulySanctuary on Facebook, Twitter, YouTube and Instagram…they're nuts.
They are also offering one of my readers 1 shirt of your choice on their shop......
a Rafflecopter giveaway