Hello Everyone, I am so happy to introduce you to the spotlight shinning on... Violet Imperfection.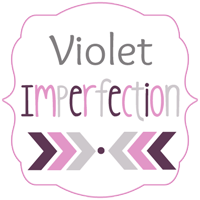 She is

a wife, stay at home mama, lover of all things Disney and a diet coke gal. I am trying to embrace the messy of life and let go of my perfectionist ways.
Her motto is: life is not perfect.
What a great motto she has. Her blog is full of everyday life, inspiration and parts I love the most PINTEREST results!!
So please go show her some love!!!