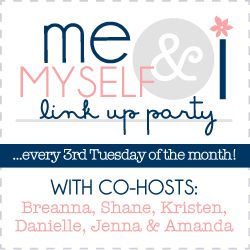 Me Myself & I seemed fitting since I have been focusing on ME for this 31 day challenge.
Check here, here and here for a peak into the challenge.
For today's link up....
1. What is your favorite season?
My favorite season is fall/winter [if you can call it that in California]. I love the cooler weather, the boots, the sweaters, the soups, the baking and the holidays, the smell!
2. Talk about a moment that changed your life.
There are SEVERAL moments that have changed my life. One that is near and dear to me and my health happened a little over 5 years ago. My FIL had a health scare and it was the STRAW that finally kicked my ass in gear. I joined WW and lost 40lbs within 3 months. It was the turning point I needed to ENSURE that my health is important.
3. If you could be any crayola crayon color, what would you be and why?
I would like to say the BOX of crayons would be my color. I am an emotional person and I show every damn one of them: happy, sad, mad, excited, etc... So I would like the whole box!!
4. Describe yourself as a superhero: Superpower? Name? Sidekick?
If I was a superhero I would like to have the ability to fly anywhere! Fly to help people, fly to work, fly to take my kids to school, fly to vacation :)
5. If you had all the money in the world and could only shop at 3 stores, where would you shop?
OMG this is my dream. Nordstrom, Macy's and TARGET!!!!