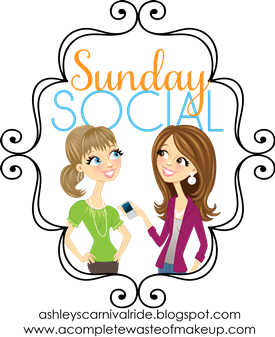 1. What is the name of your blog and how did you come up with it??
The name of my blog is mom FITting it all in. I came up with it because my life is me trying to FIT in everything: mom, wife, career, fitness, fun, family, friends - and the list goes on!
2. What do you love the most about blogging??
I love the release that I feel by putting my thoughts, my emotions, my opinions in writing. I also love reading peoples comments and their encouragement!
3. What are your 2 favorite posts you've written?
1. How did we become a family of four -
here!
2. Giving up control -
here!
My most popular post was
MY STYLE - Toddlers, Truth and TATTOOS - Link UP -
here
4. What is something you'd want to tell someone just starting out in blog world?
ALWAYS speak/write your TRUTH. Let the blog be your words!
5. Biggest blogging learning experience you've had?
My entire time blogging is by my way on my schedule so I just learn as I go!
6. Give us 3 blogs we NEED to be following that you love.
From Nanny to Family
Girls Love Fried Pickles
Mamalaughlin
it was very hard to narrow it down because I am a very faithful follower and commenter on a lot of blogs!