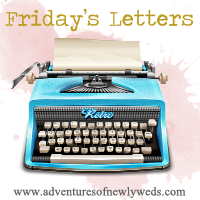 Dear Weather - Please cool down a bit okay A LOT. This heat is not to my liking. PS by this afternoon would be great for my TOBY KEITH Concert!!
Dear Toby Keith Concert Attendees - Please don't be idiots tonight, please leave enough room for us to park our trailer AND truck with all of our friends.
Dear K-Stewart & R-Pat - Ummm sorry to say this but you need to figure this out, forgive, SOMETHING because now the last installment of my beloved TWILIGHT is not as appealing.
Dear 5k to Couch - LOVE and appreciate you!
Dear Scale - I can say losing .4 lbs in two weeks of me not really doing much was ummm OKAY.
Dear BFF new son - I will get to see you soon VERY soon I promise.
Dear A/C repair company - PLEASE get to our house ON TIME and fix everything so we can get to our concert on time and oh yeah stop sweating our asses off!!!!!!!!!!!!
Dear Homeowners Policy - Please see above and pay for the entire thing.

Dear Son - I am so SUPER proud of you and how well you did/doing for your 1st week!! You are an amazing kiddo!

Dear Hubby - so happy that you are feeling better.

Dear Daughter - you amaze me everyday with our similarities.....
Dear Friends, Family and beloved Blog Community - have an amazing Friday and weekend!!!